WELCOME TO THIS EPICALLY ITTY BITTY WORLD
OGOTS ARE little furry creatures — all of whom have really unique features. Two of their primary attributes are very sharp claws and very strong jaws, which allows them to burrow into almost any type of material. Each ogot can vary in size and abilities based on their GEOLOCATION.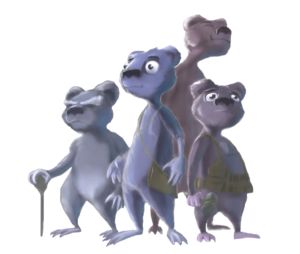 Ogots live all around the world in itty bitty communities. They are located EVERYWHERE. There are ogot communities in, under, and around every region on Earth, so please watch your step.(Note: If you encounter an ogot in the wild, do not attempt to capture it. They are not pets.)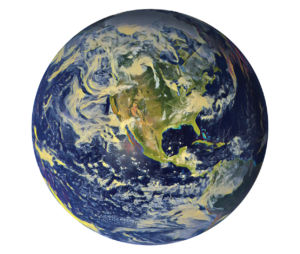 HUMPHREY: A READ AND EXPLORE ADVENTURE BOOK
Humphrey is a beautifully-illustrated adventure book that follows an ogot and his best-bud caterpillar on a journey through a teeny, tiny world. This is the first book in the OGOTS series where readers will learn about the world of ogots and experience a journey of epically tiny proportions.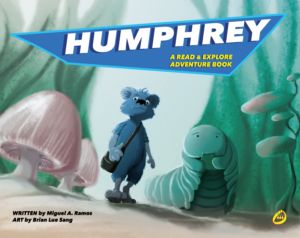 Throughout their adventure, Humphrey and Blitz encounter many dangers and challenges, but they persist and keep moving forward.
Humphrey is more than just a book. It also serves as a practical guide to the ogot world.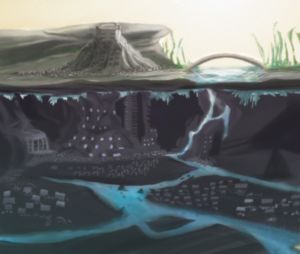 And it's just the beginning — the beginning of something bigger. Something much larger than a teeny tiny ogot. Something endless and without borders. In Humphrey, you will learn all about the ogots.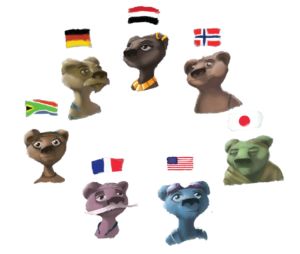 You'll also get to experience a one-of-a-kind adventure with Humphrey and Blitz.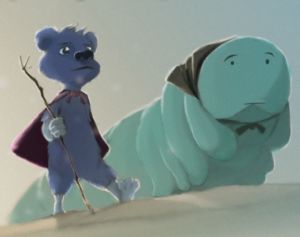 ---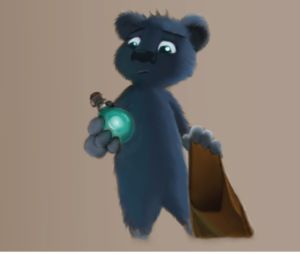 ---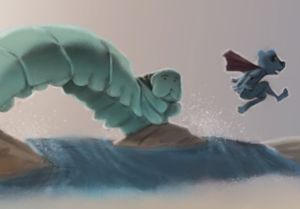 ---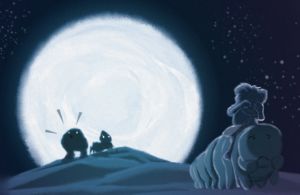 After you're done reading the book, the experience doesn't end — in fact, it's only just begun.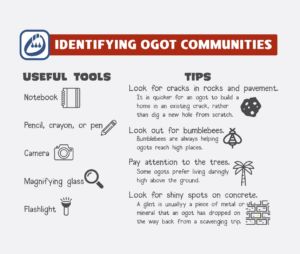 Take the Ogot Explorer Guide outside and discover new communities. Create your own adventures. Your own stories. Your own creatures. All of it. Push your imagination beyond all limits.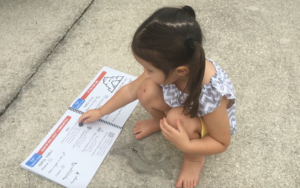 YOUR ADVENTURE NEVER HAS TO END.
The first two Ogot Adventure Books are currently in development and feature Wallaroo and Uma Glitter. You'll go on epic adventures with other ogots in unique locales around the world. In Ogot Adventure Books, YOU are an ogot in every book.  You make decisions and decide the path.

If you got to this site from Facebook, Instagram, or Twitter, you've probably already seen Rosco.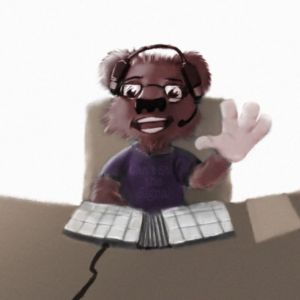 We have partnered with an ogot by the name of Rosco Rockit. He's taken on the role of Communications Director for the ogots. He was a primary factor to a successful Kickstarter for Humphrey: A Read and Explore Adventure Book.
We have a team of ogots dedicated to discovering and documenting new ogot communities. The Ogot Discovery Team, or ODT for short, is working all of the time, traveling across the globe, connecting ogot communities together with each other as well as forging new alliances with other friendly creatures. ODT has discovered hundreds of communities so far, but there are millions that remain hidden.